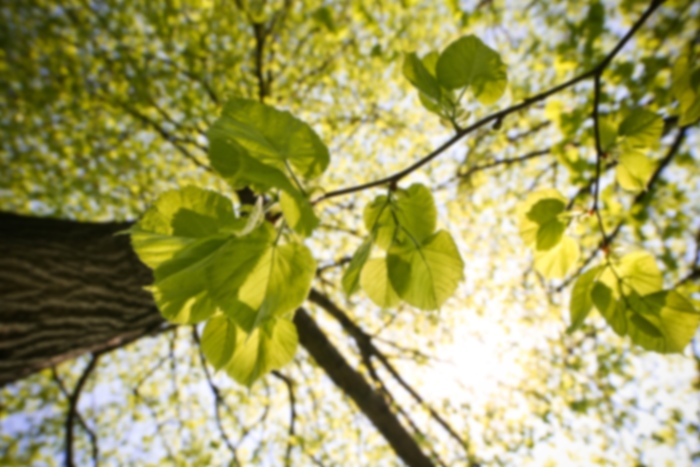 Eldon G Hopkins,
MD
Orthopaedic Surgery
As a highly skilled orthopedic surgeon, Dr. Eldon Hopkins, specializes in total hip and knee joint replacements and is trained in the latest techniques for cartilage preservation aimed at extending the longevity of the natural joints.

Dr. Hopkins attended UT Southwestern Medical School in Dallas where he graduated with highest honors. He attended Emory University Medical Center in Atlanta for both his internship and residency where he served as chief orthopedic resident. Upon completing his residency Dr. Hopkins went on to complete is fellowship at Scripps Clinic & Scripps Green Hospital in La Jolla California.

During his time as an Assistant Professor at the Baylor College of Medicine in Houston, Dr. Hopkins was an integral part of an orthopedic practice which performed over 1,500 total joint replacements a year. He has served as a consultant to major joint replacement implant companies and has held numerous leadership positions including, Chief of Joint Replacement at Ben Taub General Hospital in Houston and as the Director of The Methodist Hospital Charity Joint Replacement Program at Methodist Hospital in Houston.

After leaving academic orthopedic surgery, Dr. Hopkins has maintained a joint replacement practice and to date has performed over 3,500 joint replacement surgeries.

Dr. Hopkins' areas of interest include: Minimally Invasive Total Hip and Knee Replacement, Quadriceps-Sparing Total Knee Replacement, Partial Knee Replacement, Joint Replacement Revisions, Rapid Recovery Joint Replacement, and Surgical and Non-surgical Hip and Knee Joint Cartilage Preservation Techniques.


First available appointment is on 3/29/19
First available appointment is on 3/26/19
Accepts most insurance. Contact your insurance provider for coverage information
Alternatives to Joint Replacement
Arthrocentesis
Bone and Joint Repair
Bone and Joint Replacement
Cartilage Preservation and Restoration Surgery
Cartilage Replacement
Gel Injections
General Orthopedic Surgery
General Orthopedics
Hip and Knee
Hip and Knee Reconstructive Surgery
Hip Arthritis
Hip Arthritis Surgery
Hip Impingement
Hip Injections
Hip Injury
Hip Pain
Hip Repair
Hip Replacement
Hip Resurfacing
Joint Arthroscopy
Joint Cartilage Repair
Joint Replacement
Knee Arthritis
Knee Arthroscopy
knee Injury
Knee Pain
Knee Replacement
Knee Resurfacing
Knee Surgery
Knee Tendon Repair
Labral Tears
Orthopaedic Doctor
Orthopaedic Surgeon
Orthopedic Surgeon
Orthopedics
Partial Joint Replacement
Partial Knee Replacement
Reconstruction of Arthritic Hip
Reconstruction of Arthritic Knee
Revision Hip
Revision Knee
Revision of Failed and Painful Hip and Total Knee Replacement
Revision of Failed Total Joint Replacement
Rheumatoid Arthritis
Rooster Comb Injections
Total Hip Replacement
Total Knee Replacement
This provider has limited online appointment availability, so please call the office for assistance scheduling with this provider.
Accepts most insurance. Contact your insurance provider for coverage information
Alternatives to Joint Replacement
Arthrocentesis
Bone and Joint Repair
Bone and Joint Replacement
Cartilage Preservation and Restoration Surgery
Cartilage Replacement
Gel Injections
General Orthopedic Surgery
General Orthopedics
Hip and Knee
Hip and Knee Reconstructive Surgery
Hip Arthritis
Hip Arthritis Surgery
Hip Impingement
Hip Injections
Hip Injury
Hip Pain
Hip Repair
Hip Replacement
Hip Resurfacing
Joint Arthroscopy
Joint Cartilage Repair
Joint Replacement
Knee Arthritis
Knee Arthroscopy
knee Injury
Knee Pain
Knee Replacement
Knee Resurfacing
Knee Surgery
Knee Tendon Repair
Labral Tears
Orthopaedic Doctor
Orthopaedic Surgeon
Orthopedic Surgeon
Orthopedics
Partial Joint Replacement
Partial Knee Replacement
Reconstruction of Arthritic Hip
Reconstruction of Arthritic Knee
Revision Hip
Revision Knee
Revision of Failed and Painful Hip and Total Knee Replacement
Revision of Failed Total Joint Replacement
Rheumatoid Arthritis
Rooster Comb Injections
Total Hip Replacement
Total Knee Replacement
Orthopaedic Surgery - Primary - Board Certified
Practicing since: 2017
Gender: Male
Undergraduate Degree: The University of Texas at Austin - 1990
Graduate Degree: The University of Texas - Southwestern Medical School Dallas - 1994
Internship: Emory University Affiliated Hospitals - 1995
Residency: Emory University Affiliated Hospitals - 1999
Fellowship: Scrips Clinic and Scripps Green Hospital - La Jolla, CA - 2000